Show your support and get access to
exclusive

features

Automatic updates, profile customization, ad-free browsing, features requests and more
Features
Automatic tracker updates
Life gets busy, and it's easy to forget to grab your latest updates. With up to 6x per day automatic updates, your page is always up to date.











































































































































Customize your tracker page and name
Customize your name appears everywhere on the site
Choose from over

800

icons or upload your own
Pick a custom color for your name
Change the capitalization of your name
Get an exclusive supporter badge next to your name
Export your datapoints
Download your data for each of your accounts and import it wherever you want.
Full history of all your tracking updates
Up to 6 accounts
Exports as CSV
View in Excel, Google Sheets and more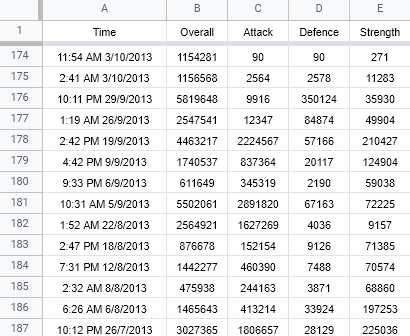 Ad-free browsing
CML uses advertisements and subscription revenue to help support server costs and development work. With your support, you won't see any advertisements of any kind.
Pricing
30% OFF FOR EARLY ACCESS + FREE TRIAL
Loading...